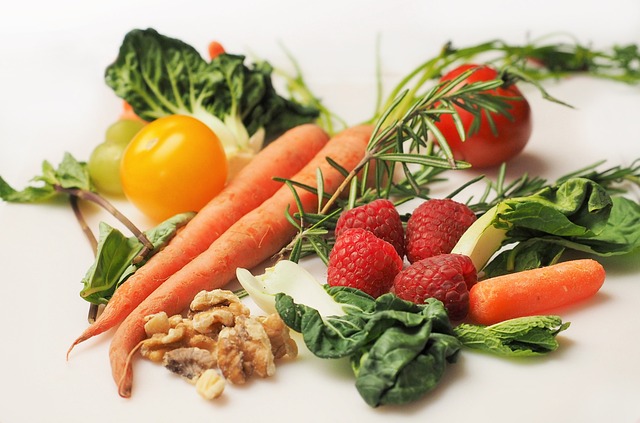 Are you looking to maximize the results of your exercise routine?
One key factor that often goes overlooked is the role of nutrition in enhancing exercise performance.
By fueling your body with the right nutrients before and after workouts, you can optimize recovery, muscle growth, and overall fitness gains.
In this article, we will delve into the importance of pre-workout and post-workout nutrition, as well as the role of macronutrients and supplements in amplifying the impact of your dieting on your exercise routine.
Get ready to elevate your exercise routine to new heights!
Key Takeaways
Proper nutrition is essential for optimizing physical capabilities and achieving fitness goals.
Pre-workout nutrition should include a balanced meal or snack rich in carbohydrates and protein, consumed with enough time before exercising.
Post-workout nutrition should include high-quality protein sources and carbohydrates to promote recovery and muscle growth.
Supplements can enhance fitness regimens and overall health, but should not replace a balanced diet and proper nutrition.
Understanding the Role of Nutrition in Exercise Performance
The role of nutrition in exercise performance is essential for optimizing physical capabilities and achieving desired fitness goals. The relationship between nutrition and exercise performance is complex, with various factors influencing the outcome.
Nutritional strategies for optimizing athletic performance involve proper fueling before, during, and after exercise, as well as adequate hydration. Consuming a balanced diet that includes carbohydrates, proteins, fats, vitamins, and minerals is crucial to provide the necessary energy and nutrients for optimal performance.
Carbohydrates serve as the primary source of fuel during high-intensity activities, while proteins play a vital role in muscle repair and growth. Fats are important for endurance athletes as they provide a concentrated source of energy. Additionally, vitamins and minerals are necessary for overall health and to support specific physiological functions during exercise.
By understanding the relationship between nutrition and exercise performance and implementing appropriate nutritional strategies, individuals can amplify their workout routines to achieve greater results in their fitness journey.
Pre-Workout Nutrition: Fueling Your Body for Success
Pre-workout nutrition plays a crucial role in providing the necessary fuel for optimal performance during exercise. Fueling your body properly before a workout can enhance your endurance, strength, and overall performance. To maximize the benefits of pre-workout fuel, consider incorporating these strategies:
Hydration: Start by drinking plenty of water to ensure proper hydration before exercising.

Carbohydrates: Consume a balanced meal or snack rich in carbohydrates to provide energy for your workout.

Protein: Including protein in your pre-workout meal can aid in muscle recovery and synthesis.

Timing: Allow enough time between eating and exercising to avoid discomfort or digestive issues.

Nutrient-dense options: Choose whole foods such as fruits, vegetables, lean proteins, and whole grains to provide essential nutrients.
By optimizing your pre-workout nutrition, you can elevate your exercise routine and amplify the impact of your dieting efforts.
Give yourself the necessary fuel for success and achieve greater results in your fitness journey.
Post-Workout Nutrition: Enhancing Recovery and Muscle Growth
Post-workout nutrition plays a vital role in promoting recovery and enhancing muscle growth. After an intense workout, the body's energy stores are depleted, and muscles undergo microscopic damage. Consuming the right nutrients at this crucial time can optimize the recovery process and support muscle repair.
One essential nutrient for post-workout recovery is protein. Protein intake stimulates protein synthesis, which is the process by which new proteins are formed in the body. This helps to repair damaged muscle tissue and promote muscle growth. Including high-quality sources of protein such as lean meats, dairy products, or plant-based alternatives like tofu or legumes can provide the necessary amino acids needed for this process.
To grab your attention, here is a table demonstrating three key nutrients that should be included in a post-workout meal:
| Nutrient | Function | Food Sources |
| --- | --- | --- |
| Protein | Supports muscle repair | Lean meats, dairy products |
| Carbohydrates | Restores glycogen | Whole grains, fruits |
| Antioxidants | Reduces inflammation | Berries, dark leafy greens |
Incorporating these nutrients into your post-workout meals can amplify your exercise routine and enhance both recovery and muscle growth. So next time after hitting the gym, make sure to fuel your body with the right nutrients to maximize its potential.
The Importance of Macronutrients in Your Diet
Macronutrients, such as carbohydrates, proteins, and fats, play a crucial role in maintaining overall health and supporting various physiological functions in the body. Carbohydrates are the primary source of energy for the body and are essential for optimal physical performance. They provide fuel during exercise and help replenish glycogen stores after intense workouts. Additionally, carbohydrates aid in regulating blood sugar levels and promoting proper brain function.
Proteins are essential for muscle repair and growth. They provide amino acids that support the synthesis of new muscle tissue post-workout. Protein also helps to curb appetite by promoting feelings of fullness, which can be beneficial for individuals trying to manage their weight.
To optimize your exercise routine, it is important to include an adequate amount of both carbohydrates and protein in your diet. This will ensure proper fueling before workouts and efficient recovery afterwards.
Key benefits of consuming sufficient carbohydrates include:
Enhanced energy levels
Improved athletic performance
Better overall endurance
Efficient glycogen replenishment
Balanced blood sugar levels
Including enough protein in your diet provides several advantages such as:
Promotes muscle repair and growth
Supports post-exercise recovery
Helps with weight management
Increases feelings of satiety
Assists in maintaining lean muscle mass
By understanding the role of these macronutrients and incorporating them into your diet appropriately, you can elevate the impact of your exercise routine while enjoying the numerous health benefits they offer.
Incorporating Supplements for Maximum Impact
Incorporating dietary supplements can potentially enhance the effectiveness of a fitness regimen and support overall health. Supplement selection plays a crucial role in maximizing the impact of one's exercise routine. It is essential to choose supplements that are specifically tailored to individual needs, taking into consideration factors such as age, sex, and fitness goals.
Additionally, dosage optimization is key to ensure optimal results. Consulting with a healthcare professional or registered dietitian can provide valuable guidance on appropriate supplement dosages based on personal circumstances.
The market offers a wide range of supplements targeting various areas of health and fitness, including protein powders, multivitamins, omega-3 fatty acids, and creatine. However, it is important to note that while supplements may offer benefits, they should not replace a well-balanced diet or be used as substitutes for healthy lifestyle choices such as regular exercise and proper nutrition.
By incorporating carefully selected and properly dosed dietary supplements into an exercise routine, individuals can potentially amplify their efforts towards achieving desired fitness goals while supporting overall well-being.
Frequently Asked Questions
How many calories should I consume before a workout to optimize my performance?
To optimize performance during a workout, it is recommended to consume a pre-workout meal or snack containing the appropriate amount of calories. The right balance of calories before a workout can provide the necessary energy and nutrients for an effective exercise session.
What are the best sources of carbohydrates to eat before a workout?
The best pre-workout carbs for optimal performance and the importance of pre-workout nutrition are crucial factors in enhancing exercise outcomes. Including sources like whole grains, fruits, and vegetables can provide sustained energy and improve workout efficiency.
How soon after a workout should I eat to maximize muscle recovery?
To maximize muscle recovery and reduce muscle soreness, it is recommended to consume post-workout nutrition within 30 minutes to an hour after exercise. This aids in replenishing glycogen stores and repairing damaged muscle tissue.
What are the key macronutrients that I should include in my diet for exercise performance?
To optimize exercise performance, it is crucial to include key macronutrients such as protein and carbohydrates in your diet. Protein aids in muscle repair and growth, while carbohydrates provide energy for workouts. Incorporating these nutrients into your diet can enhance your exercise routine and improve overall performance.
Are there any specific supplements that can help with muscle growth and recovery?
Supplements for muscle growth and recovery are available, such as protein powders and creatine. These can enhance exercise performance, aid in muscle repair, and promote increased muscle mass. Pre workout calorie consumption is also important for optimal results.